Workshop 'living wage' helps businesses in their due diligence
On 8 May 2018 the Agreement on Sustainable Garments and Textiles organised the workshop 'Taking the next steps in your due diligence on the topic living wage'. The workshop focused on how to initiate an effective internal dialogue within your company and how to engage the right people.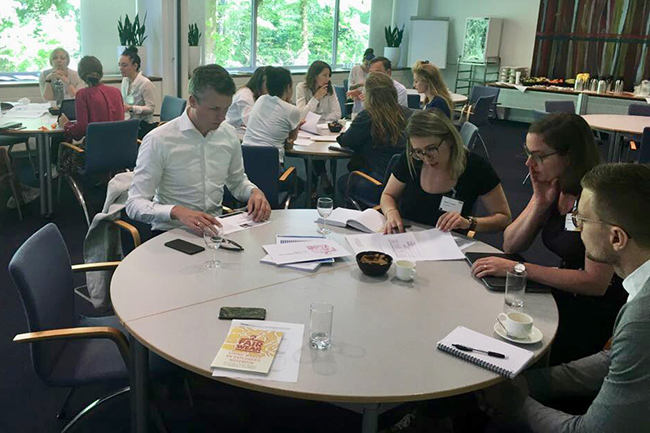 For companies that did not yet participate in last year's workshop, we also addressed 'what is a living wage?', and 'how do businesses determine their wage gap?' The workshop was prepared and organised by a working group within the Agreement, consisting of the Fair Wear Foundation, amfori, Solidaridad, FNV, VGT and G-Star.
Living wage in the Agreement
'Living wage' is one of the nine priorities specified in the Agreement on Sustainable Garments and Textiles. Because living wage is a complex topic, this is a regularly returning theme within the Agreement. All signatory businesses have to specify how they conduct their due diligence in this and other areas and report about it in their annual action plan. In the agreement all parties have agreed to make use of one another's expertise as much as possible. This practical workshop was an example of this approach.