Garment and textile companies continue working on their due diligence
At the event 'Putting due diligence into practice', all signatories to the agreement received more information and tools to take their due diligence to a next level. About 100 participants from signatory companies, ngo's, labour unions and Dutch government participated in the event, which mostly contained workshops on due diligence in practice.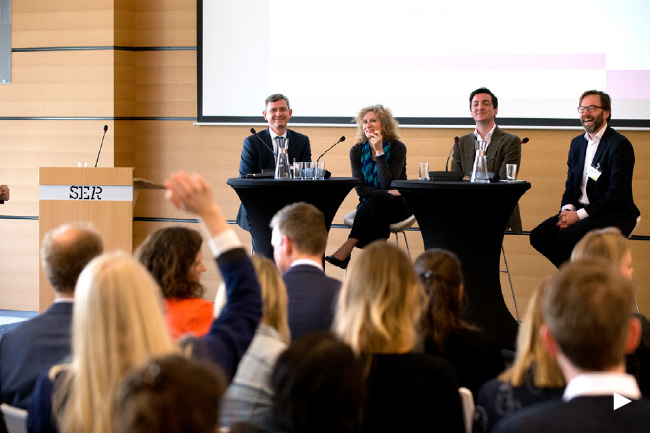 © Dirk Hol
Working on an international approach
The German Textil Buendnis and the international initiative Sustainable Apparel Coalition (SAC) are similar to the Dutch agreement on several aspects. Representatives of the initiatives and of the Dutch government were present and shared the way they collaborate and how they work together to get this approach under attention at a European level. This year, the OECD will investigate how these initiatives overlap, which will help our initiatives to strengthen the collaboration.
Assessment Framework
Like last year, signatory companies will have to make an action plan. New this year is an assessment framework, which will help the secretariat of the agreement to assess the plans similarly and provide clear information about possible improvements and next steps. It also helps the secretariat to report more complete about the progress and joint activities in the agreement. The assessment framework will be publicly available on this website from the end of April.
Workshops
To help signatory companies on their due diligence, a variety of workshops were organized during the event, concerning buying practices, materials and risks and freedom of association. Participants were able to join speed dates with experts on the subject of living wage. The Bangladesh Accord presented their lessons learned about successful interventions on the ground. A lot of the signatories sourcing in Bangladesh already signed Bangladesh Accord 2.