Participants in the garment and textile agreement are working on a risk analysis
The participants in the Agreement on Sustainable Garments and Textile are continuously investigating their production chain. Last year, all production locations, i.e. the factories where clothing is actually made, were mapped out. Now, in the second year, the materials used are being listed. The aim: to identify and prevent possible risks in production countries.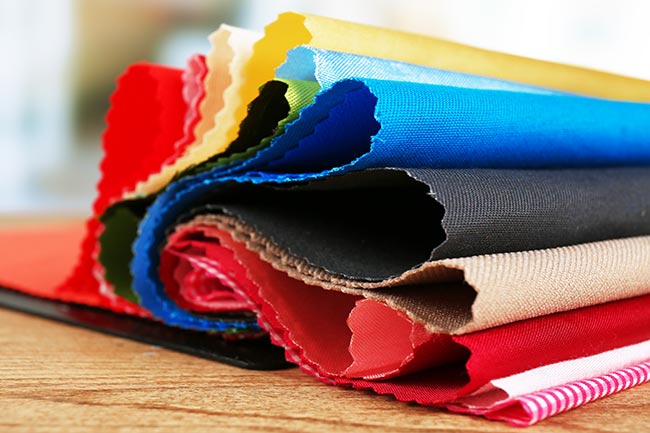 Avoiding abuse
The garment and textile agreement was concluded to tackle problems in the garment and textile production chain, i.e. to improve working conditions and to prevent malpractice such as child labour and environmental pollution. Production chains often lack transparency and are characterised by a tangle of suppliers. A proper analysis of the production chain is therefore an important first step in identifying the risks and where they occur.
Use of materials
Now, in the second year of the agreement, companies are mapping out the materials that are being used. The agreement secretariat has developed points of reference for its participants, which help to provide insights. The extent to which sustainable materials are already being used is becoming clearer and there is also greater transparency regarding materials for which improvements are required.

To offer insight into the sustainability risks of materials, tools of organisations supporting the agreement have been used. These include the 'MADE-BY environmental benchmark for fibers' and the SAC Higg MSI. The tools also offer an understanding of the animal welfare risks of materials. This is based on factsheets drawn up by an agreement working group. These factsheets will be published shortly.
Map of production locations
In the first year, the participants concentrated on their production locations. This resulted in a unique map that is reviewed every year. This map shows where participating companies have their clothing produced. Garments sold by participants in the Netherlands appeared to be produced mainly in China, Turkey, India and Bangladesh. The companies drew up an action plan to investigate and improve matters such as freedom of association, working conditions and environmental pollution. In this case, tier 1 suppliers were targeted.
From next year, the companies are expected to have obtained more insights into the links further in the chain, e.g. spinning mills, dye works and weaving mills. Supporter Fair Labor Association (FLA) created a guidance paper that participating companies can use to focus on the further chain mapping. The document offers guidelines and strategies to investigate suppliers at a variety of levels.