Collaboration and remedies towards betters workplaces in Bangladesh & India
During an interactive event on February 17th, the involved parties and companies in the Agreement for Sustainable Garments & Textile project 'Remedies towards a Better Workplace', shared their experiences, results and lessons learned with a wide group of companies and other interested parties.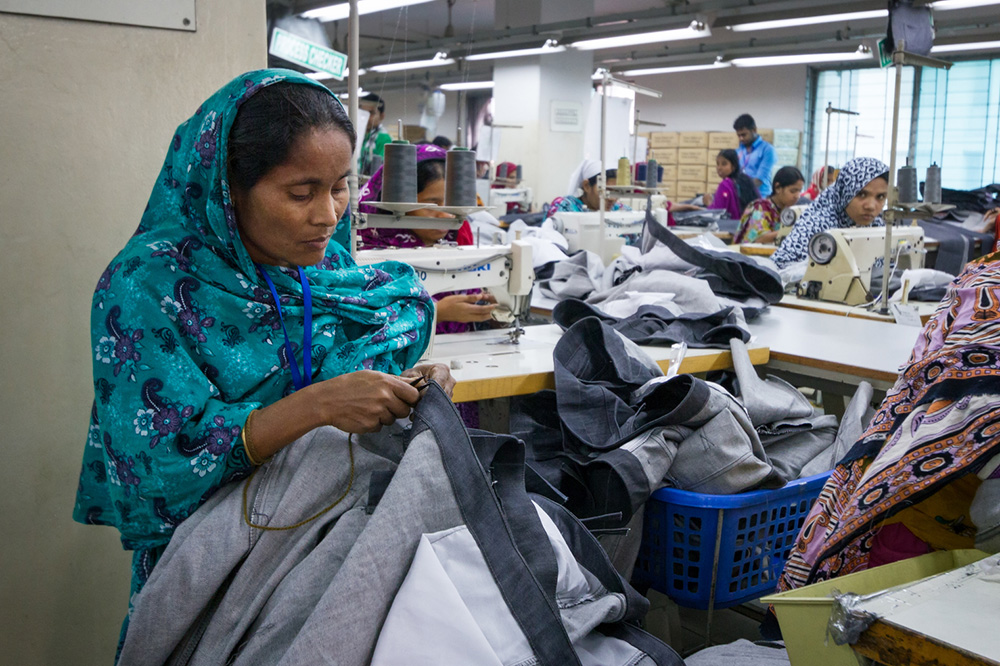 © UNICEF/UN06993/Lynch
In a three year program six signatory companies worked closely with suppliers and local Ngo's to improve labour conditions in their supply chains in Bangladesh and India.
During the event there were two break-out sessions with one focusing on learnings from the project component in India and the other break-out focusing on Bangladesh. The companies have experienced that a lot can be achieved for workers, through a collaborative approach instead of a compliance approach. Through engaging with (local) Ngo's and building the relationship with suppliers. Training programs were given in factories, and companies received support to improve their dialogue with suppliers and create insight and transparency in the value chains of suppliers beyond the first tier.
Tools
Useful tools were developed during the course of the project for the participating companies to for example increase transparency by mapping their supply chains and to engage and collaborate actively with their suppliers. These tools are now publicly available for all AGT signatories and other interested parties and companies. Find all the tools here.
Background project
From 2017 until March 2020 a coalition of parties and companies have worked together to prevent and eliminate child labour in garment supply chains in India and Bangladesh in the project: Remedies towards a better workplace. All project partners follow-up on the commitments made in the Agreement on a Sustainable Garment and Textile sector (AGT). This first collective AGT project was coordinated by Hivos and implemented with six companies, UNICEF, Arisa, SAVE, READ, CCR CSR, Fair Labor Association, INretail, and AGT-Secretariat. In this project the companies and parties aim to permanently prevent and eliminate child labour in garment supply chains, including the lower tiers. In the long-term they aim to contribute to providing children and their families with a sustainable solution addressing the root causes of child labour and access to education. Find more information about this project here.