Agreement sends letter to Bangladeshi government about minimum wage
Parties of the agreement have sent a letter to the Prime Minister of Bangladesh to support an increase of the minimum wage for Bangladeshi garment workers. The letter is also sent by the Fair Wear Foundation (FWF), which is also a supporting organization to the agreement.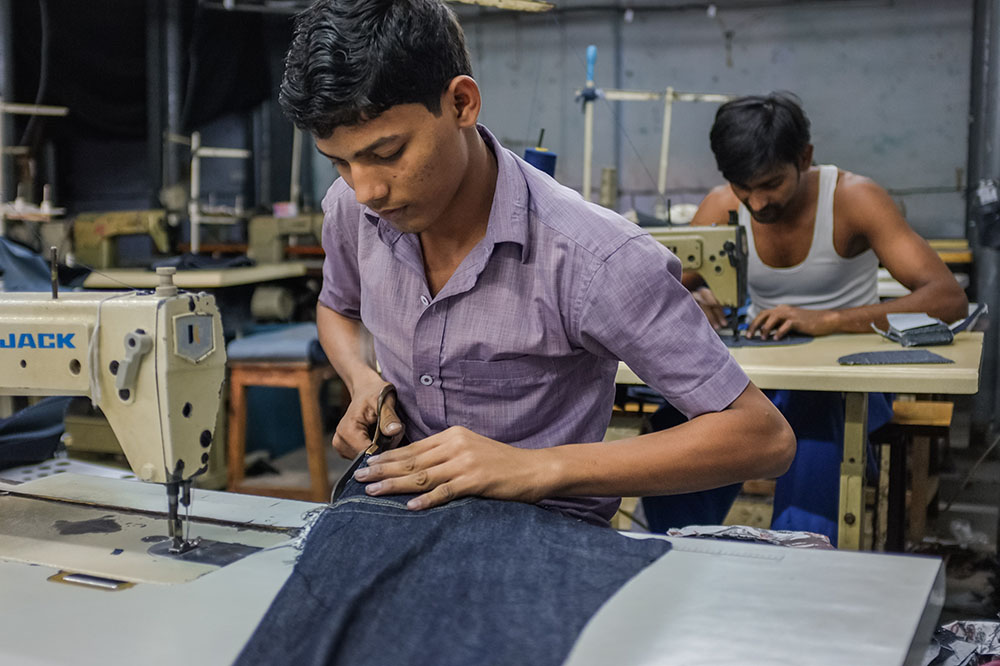 Workers sewing in a clothing factory | © Shutterstock
In the letter, the agreement and FWF urge the government of Bangladesh to show leadership and ensure a fair and negotiated increase of the minimum wage for the garment industry and take the collective demand of workers and unions into account.
Collective approach to increase leverage
This initiative is part of the Agreements strategy to use its influence in various ways and different levels for improvements in the clothing industry. The letter to the Prime Minister of Bangladesh is also a response to the call of Bangladeshi trade union leader Kalpona Akter, who joined a Dutch round table meeting on Bangladesh last April. She told about the minimum wage negotiations that are currently held in Bangladesh, and urged companies and initiatives to openly speak out their support for increased minimum wages.