Benchmarks help companies participating in Sustainable Garments and Textile Agreement tackle living wage gap
The Dutch Agreement on Sustainable Garments and Textile is publishing a list that reveals the difference between minimum wage and living wage in the garment and textile industry in many countries. Understanding the difference between the two allows companies to take steps to bridge this gap. The list covers almost fifty countries and regions and was compiled using data provided by WageIndicator and The Global Living Wage Coalition.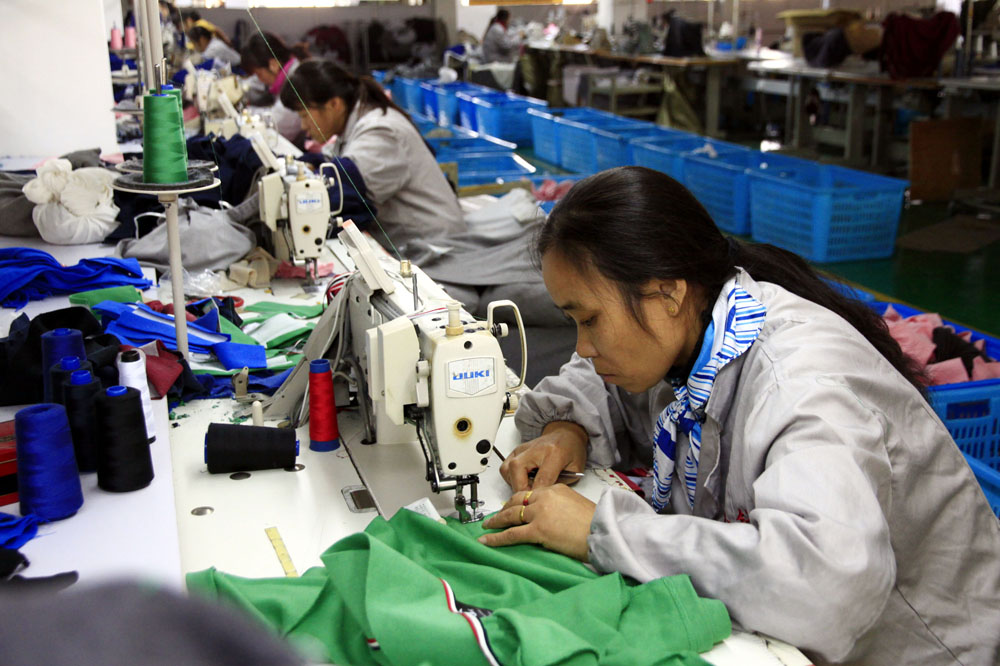 © Shutterstock
Having reliable information on the living wage gap in a country helps companies overcome an important obstacle to paying a living wage. 'Clothing brands often have trouble finding or interpreting a benchmark for living wage,' says Pierre Hupperts, who chair of the Dutch Agreement on Sustainable Garments and Textile (AGT). 'Several different benchmarks and calculation methods may be used for the same country or region. Our list, published under the auspices of the Agreement, is based on reliable data. Companies can use that data to help them take steps towards paying a living wage or to confirm that they are already doing so.' The list summarises data pertaining to those countries in which Agreement participants have their garments manufactured. WageIndicator has a comprehensive, easy-to-access benchmark on its website showing the living wage gap.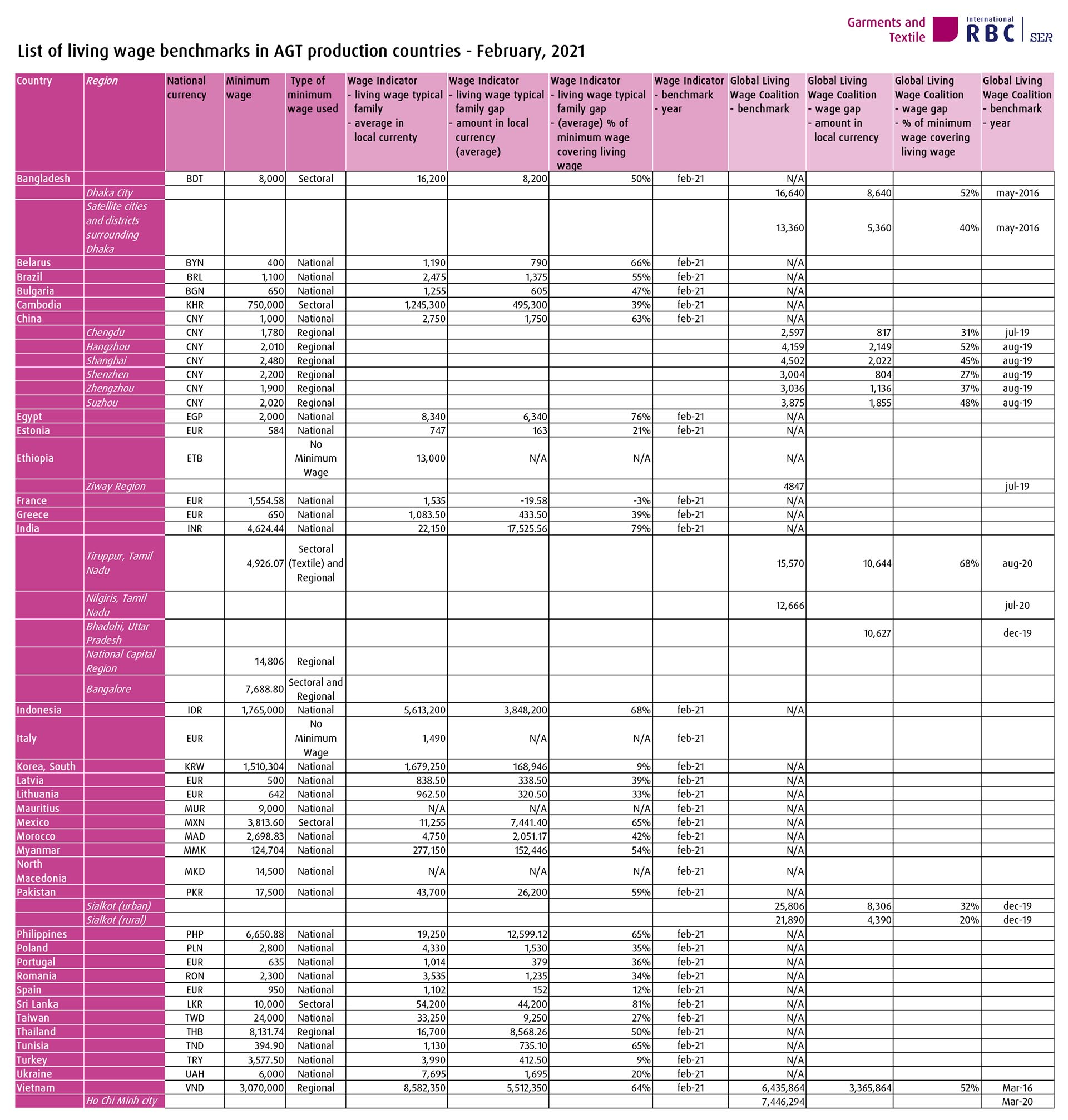 Companies' efforts
AGT-companies are working towards paying a living wage. In the fourth and fifth year of their participation, they must clarify the difference between the wages that their suppliers currently pay and the living wage. They can use the list for this purpose. The Agreement secretariat reviews companies on this point every year. If the companies know that suppliers are not paying a living wage, then the parties involved can work specifically towards meeting the Agreement target of raising pay to a living wage. They can do this in various ways, for example by working together with other companies that purchase from the same suppliers, by ensuring order continuity, or by supporting negotiated wage increases at production sites.
Some quotes of AGT-companies:
Shirley Schijvens, CEO of Schijvens Corporate Fashion:
"We think it's important to deliver a product that makes everyone happy: us, our customers and the people who make it. We feel a shared responsibility for ensuring decent working conditions, including a living wage. We are working with our partners to increase wages step by step so that a negotiated living wage becomes possible at our suppliers in Turkey and Pakistan."
Rob van Thiel, Director Design, Buying & Sourcing NINE & CO.:
"As baby & maternity brand we have the ambition to protect new life, here and in our supply chain. To work towards living wages, for us it is crucial to identify a possible living wage gap and develop a long-term action plan together with suppliers. The longer term process of optimizing our purchasing practices should always be part of living wage efforts. Our most important learning while working on living wages is that it all starts with raising awareness and exploring the concept of living wages together with your supplier. A common understanding is half the work."
Jobien Laurijssen, Sustainability Manager at HAVEP:
"Since we were founded 155 years ago, we have always aimed to have a positive impact on our people and our environment. Every step we take must contribute to this purpose. That's why we are proud that our workshop in Macedonia has been paying a living wage since 2019, in keeping with our goal!"
Reliable resources
WageIndicator has a database on living wage in 140 countries that is updated every quarter. For this benchmark the organisation has collected and calculated all of the country data. The AGT will be updating the list every year. The Global Living Wage Coalition uses the Anker methodology to estimate living wages. Textile-specific data is available for Bangladesh (Dhaka and adjacent districts), China (Zhengzhou, Chengdu, Hangzhou, Shanghai, Suzhou, Shenzhen), India (Tiruppur, Bhadohi), Pakistan (Sialkot) and Vietnam (Ho Chi Minh City).