Parties to Agreement help to improve small-scale gold mines
A number of parties to the Responsible Gold Agreement are working to give gold from small-scale mines a place in their supply chain in a responsible manner. With these efforts, they are taking practical steps in order to have a positive impact.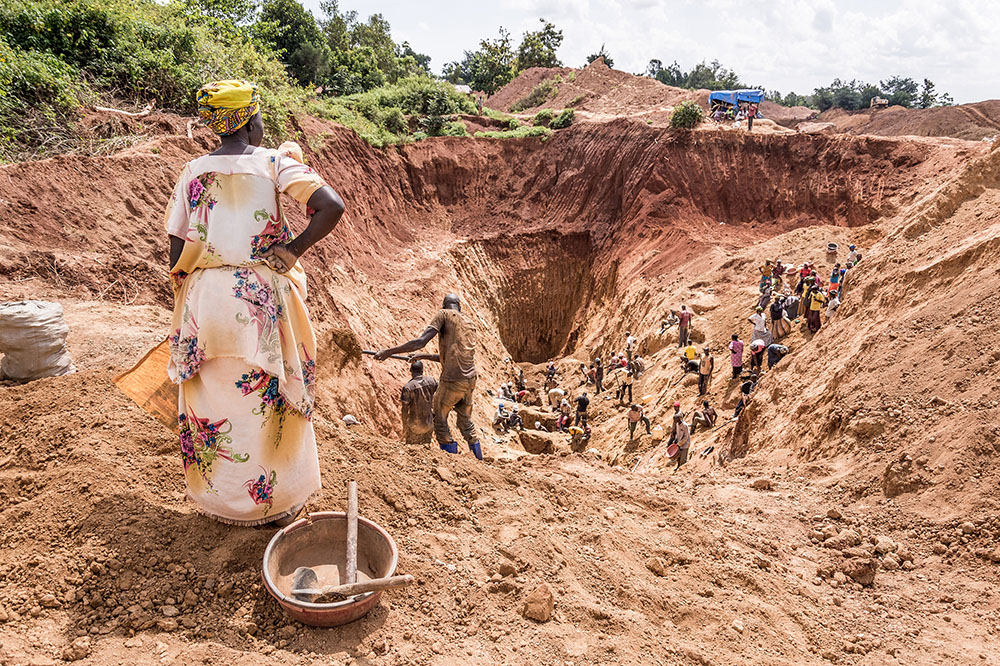 These initiatives are continuing, while the Max Havelaar Foundation has withdrawn its Fairtrade label for gold and silver. The initiatives strengthen the core of the Agreement's approach, which seeks to make all flows of gold responsible through due diligence.
Bijou Moderne has joined FairMined, the label that guarantees the origin of gold from small-scale responsible mining. Aunexum Precious Metals, together with Solidaridad, has started to invest in responsible small-scale gold mining.
Free from mercury
At the same time, research is being done on techniques for mercury-free mining. Gold company Aunexum Precious Metals Group and Solidaridad plan to invest jointly in responsible small-scale gold mining. They are investigating suitable techniques for mercury-free gold mining in Ghana and Tanzania. In addition, they are looking into the possibilities of purchasing responsible gold directly from the small-scale mining segment.
In the Agreement, jewellers, goldsmiths, recyclers, civil-society organisations, electronics companies, and trade unions, together with the government, have reached agreements on making the supply chain more sustainable. The goal is to ensure that, throughout the supply chain, human rights and the environment are respected through responsible business conduct and by imposing requirements on gold suppliers.
Max Havelaar
The Max Havelaar Foundation, the Dutch member of Fairtrade International, has ended its support for the Responsible Gold Agreement. After the Agreement took effect in June 2017, Max Havelaar was active as a supporter, promoting Fairtrade gold and silver among the business community and consumers. The organisation stopped this work as of 1 January 2020 because it had established that there was insufficient demand for Fairtrade-certified gold and silver.
Giuseppe van der Helm, chair of the Agreement on gold: "In the phase preceding the signing, Max Havelaar was active in helping to define the structure and value of this Agreement. We are grateful for its commitment in this phase, and later for its role as supporter. It is a shame that for economic reasons, Max Havelaar no longer supplies Fairtrade gold in the Netherlands, and at the same time, it is a sign of the strength of the Agreement that its members are nevertheless finding other ways to bring gold from small-scale mines to the Dutch market."
Parties to the Responsible Gold Agreement are involved in other projects aiming to have a positive impact. For example, there is a project in Uganda and a range of jewellery was made using recycled gold from African mobile phones.