Recycling e-waste: alternative to gold mining but not without risks
The recycling of gold from used electrical and electronic equipment (e-waste) can be a golden opportunity for progress towards the attainment of a more circular economy for electronic devices and an alternative to primary gold mining.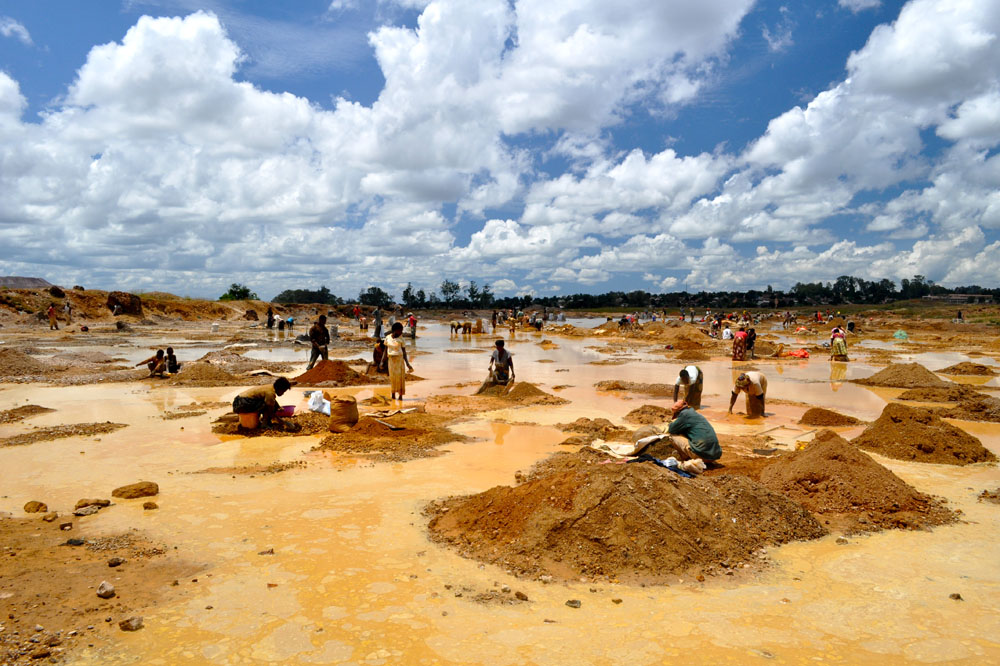 That is what a study, conducted by the Dutch Responsible Gold Agreement, has found. However, when recycling e-waste, it is necessary to be aware of certain negative impacts that can occur, especially in the informal recycling sector.
Due diligence necessary in gold recycling
Although the majority of gold recycling takes place in the formal sector, the study shows how e-waste streams can end up in the informal sector and the (potential) adverse impacts present in that supply chain. Recycled gold has been linked to whitewashing of criminal activity, money laundering, smuggling of e-waste to countries without a formal recycling infrastructure, negative environmental and health hazards, as well as child labour. Thus, due diligence processes—identifying and addressing adverse human rights impacts and risks in supply chains—are essential, also in the supply chains of recycled gold. Download the summary of the study.
Opportunities in e-waste recycling
The current worldwide supply is around 70% virgin gold and 30% recycled gold. Gold is one of the most sought after of all recycled precious metals due to its intrinsic value. 70% to 90% of recycled gold worldwide originates from jewellery scraps, while 1% to 10% originates from bars, coins, and other high value gold scraps. Approximately 5% to 10% comes from e-waste, but due to the demand for electronics, this stream is vastly expanding, according to the United Nations. The combined volume of gold and other rare metals that is thrown away is increasing exponentially as people upgrade to newer electronic devices. This means that there is a lot of untapped potential here.
It is important to increase the amount of recycled gold available, given that the world's primary mined gold resources may decrease, that recycling reduces greenhouse gas emissions, and that there are economic benefits from e-waste recycling such as a more circular electronics system, in which resources previously extracted and used can be re-used in countless ways. Recycling, when done responsibly, also has a far less negative impact on the environment and biodiversity than primary gold mining.
The study aims to inform not only the parties of the Responsible Gold Agreement, but also e-waste collectors, gold recyclers, smelters and industry policy makers in general. In the coming months, the parties of the Agreement shall develop a strategy on how they can use the recommendations of the report to support their collective ambitions to realise more responsible gold supply chains.