New partner joins Dutch Gold Agreement
The Dutch Responsible Gold Agreement has welcomed a new partner. Coolrec, a gold recycling firm, is joining the partnership. Coolrec, a subsidiary of Renewi (previously Van Gansewinkel), recovers gold and other materials from discarded devices and appliances.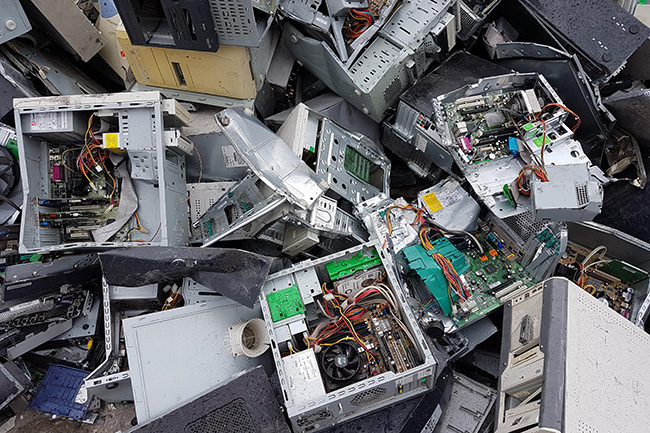 © Coolrec
The Dutch gold sector is cooperating to ensure responsible business conduct in the international gold value chain. By signing the agreement, Coolrec has become part of that cooperative alliance. The aim of the agreement is to ensure greater respect for human rights, the environment and biodiversity throughout the chain, from mining to recycling. Some of the associated risks are too complex for individual businesses to tackle on their own. The agreement makes it possible for partners in the sector to work together to tackle broad issues.
The Dutch gold sector
The Netherlands plays a minor role in the global gold sector. Gold is mainly used in jewellery, electronics and coins here. Europe accounts for two percent of world gold consumption. Every year, almost 4300 tonnes of gold comes on the market. Of that amount, 66 percent is new gold and 34 percent is recycled. For more information, see Facts and figures.
Taking part
The Gold Agreement was signed on 19 June 2017 for a five-year period. By entering the agreement now, Coolrec will be able to work with the other partners on joint implementation plans for the coming period.
Coolrec
With nine sites in the Netherlands, Belgium, Germany and France, Coolrec has an integrated, international network for the processing of waste electrical and electronic equipment (WEEE) at the highest level. Coolrec recycles electrical and electronic equipment into high-quality secondary raw materials.
Arjen Wittekoek, Coolrec's CEO: "Discarded appliances consist largely of valuable materials. We use innovative techniques to recover these materials – including precious metals – so that they can be reused as a new raw material to make new components or appliances. As a champion of the circular economy, our aim is to recover gold from waste electronics, for example, and supply it to our customers as a raw material for the production of new electronics. By using this process, we are protecting the world against pollution, preserving finite natural resources, and allowing our customers to achieve their sustainability goals. The concept behind the Responsible Gold Agreement is entirely in keeping with our own philosophy. We are therefore proud to be a part of this circular cooperation with the SER."