About the gold sector
The Netherlands is only a minor player in the global gold sector, with gold being used mainly in jewellery, electronics, and coins. The Dutch gold sector consists mainly of jewellers and goldsmiths. The gold is purchased from a relatively small number of wholesalers and suppliers.
Worldwide, almost 4300 tonnes of gold comes onto the market annually, with 66% coming from gold mines and 34% from recycling. The largest gold producer is China, followed by Australia and Russia. China is also the largest consumer of gold.

Europe accounts for two percent of world gold consumption. Dutch jewellers and goldsmiths mainly use recycled gold.
---
Gold in the Netherlands
Consumption
| | | |
| --- | --- | --- |
| Jewellery | | 1.152 kilo |
| Investments | | 864 kilo |
| Industrie | | 120 kilo |
| Medical | | 72 kilo |

Stock
| | | |
| --- | --- | --- |
| Central Bank DNB | | 215 tonnes |
---
Gold in the World
Total quantity of gold: 170,000 tonnes
Annual supply of gold: 4,300 tonnes (66 % new gold and 34 % recycled gold)
Top 10 Gold-producing countries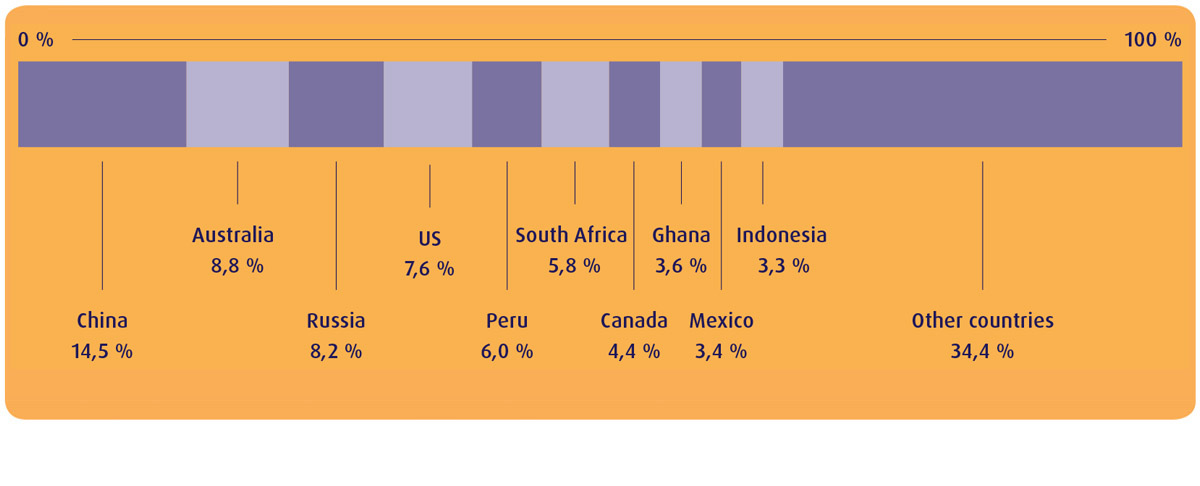 ---
Worldwide gold consumption