Solar sector joins process for international RBC Agreement for the Renewable Energy Sector
The solar sector has joined the process for the development of an international RBC Agreement for the Renewable Energy Sector. Holland Solar and Vereniging Eigen Huis are now official participants. Previously, the initiative primarily consisted of actors active in the wind energy industry.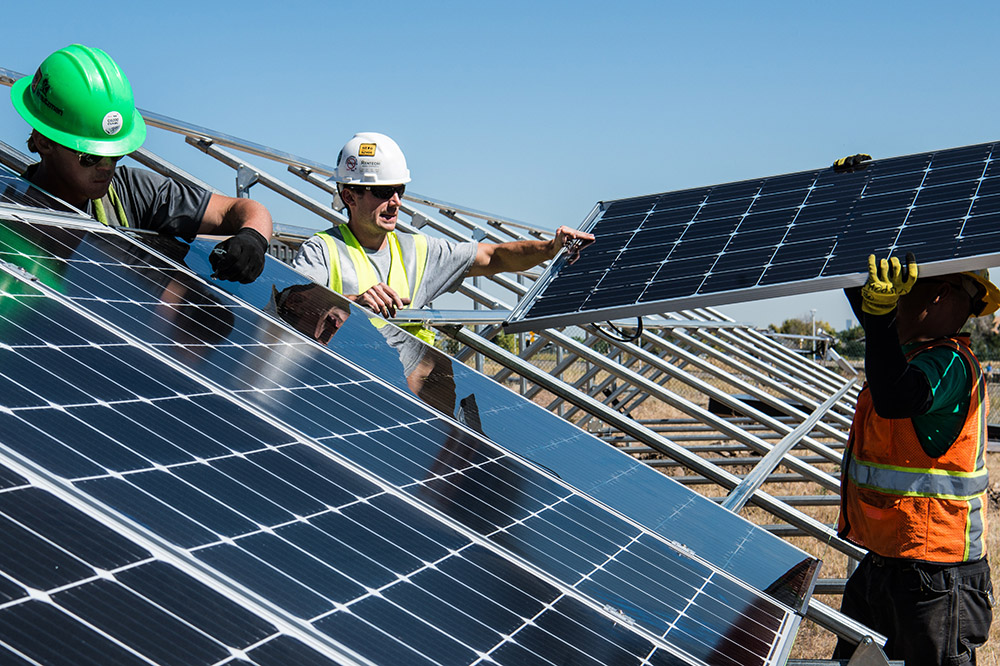 © Unsplash / Science in HD
Holland Solar
The Dutch industry association Holland Solar represents over 200 members in the Dutch solar energy sector. Following reports in the media about possible forced labour of Uyghur workers in the production of components for solar panels, the association approached the Social Economic Council (SER) to explore how participation in an international RBC Agreement could contribute to identifying and addressing (potential) negative risks and impacts in the supply chains of companies operating in the solar sector.
Vereniging Eigen Huis
The consumer organisation for Dutch home owners, Vereniging Eigen Huis (VEH), is amongst others involved in the collective purchase of solar panels for its members, and has also joined the process to contribute to making improvements in the supply chain. Further specification of the role of VEH within the Agreement process will be explored the coming period.
About the Agreement
Since 2019, negotiations have been taking place between a multi-stakeholder group of participants to reach an international responsible business conduct agreement for the renewable energy sector. Through the envisaged Agreement, the companies shall commit to implementing the OECD Guidelines for Multinational Enterprises and the United Nations Guiding Principles on Business and Human Rights (UNGPs) in their operations and throughout their supply chains. The other participants in the agreement shall commit to specific actions to foster and monitor the actions of the companies.
Collectively, all the participants in the process shall explore, identify and address the risks and impacts for people and the environment in the operations and supply chains of the renewable energy sector. The multi-stakeholder collaboration aims to offer shared solutions to address problems that companies cannot solve entirely by themselves. To increase their leverage, the parties shall reach out to potential participants to join the initiative, and will actively pursue collaboration with international initiatives with similar goals. It is the ambition to align the Agreement with present and upcoming mandatory national and European due diligence legislation.