Krommenhoek Metals does more business by means of the Agreement
Bas Krommenhoek is director of Krommenhoek Metals. Less than a year ago, he decided to join the International RBC Agreement for the Metals Sector and has no regrets. Participating in the Agreement has resulted in new contracts and many good conversations with both suppliers and customers.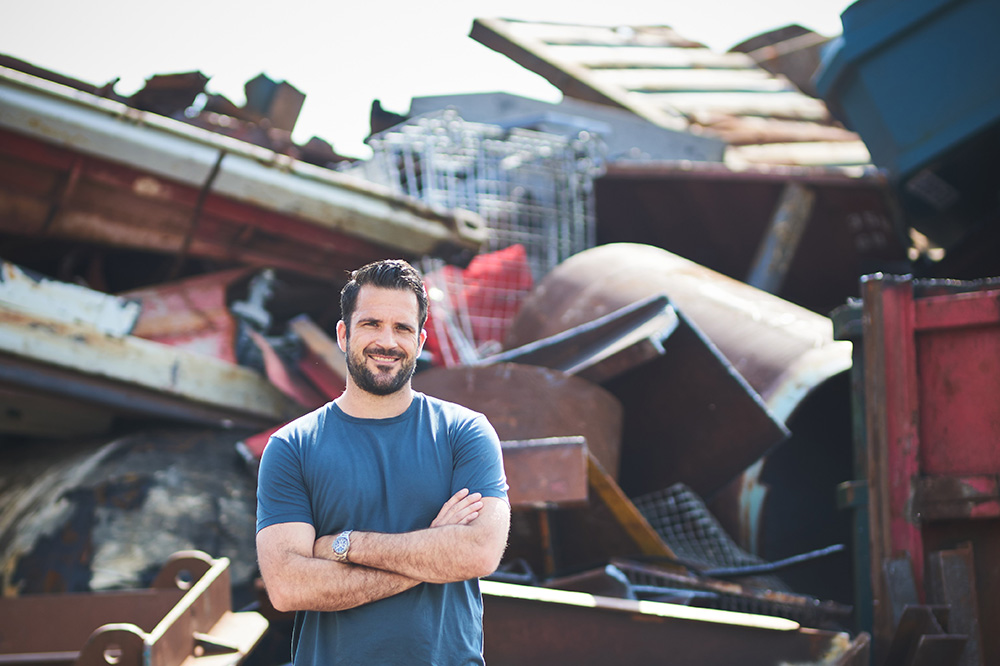 Why does Krommenhoek Metals participate in the International RBC Agreement for the Metals Sector?
We are a family business that does business internationally. A lot within Europe, but also beyond. For example, we buy scrap from Africa and sell metal to companies in Asia. The rules differ greatly from country to country. In Iceland you can process refrigerators in a different way than in the European Union. In some countries there are hardly any rules. Burning cables is prohibited here, but is still common in other countries. I can sometimes see from the metal that I receive how it has been processed. When I export metals, I do not know in advance what the working conditions are like at the processing locations. I would like to work with my suppliers and customers to improve these conditions. The time when people melted metal or stripped cables barefoot is really over as far as I'm concerned.
What is Krommenhoek Metals doing to reduce risks in the field of international RBC?
We are a pioneer in the metals sector. In the Netherlands we decided years ago that we want to be a responsible company and not wait for regulations, but set our own standards. We are now taking the steps to do this internationally as well. We have communicated our policies and initiated discussions with our suppliers and customers. Intermediaries who buy our metals now have to let us know where the metals are going. And this cannot not be an office address, but a processing address. Then we can get started. I want to know what the working conditions there are like and, if necessary, discuss improvements.
How can Krommenhoek Metals make a difference together with the parties to the Agreement?
I am actively looking for other metal recyclers who want to join the Agreement. So that we can join forces and have a stronger voice to speak to suppliers and customers who are not yet so positive about international responsible business conduct. For example, if we have the same customer in Asia, we can work together to enforce transparency and work on improvements. We can work together in this area without weakening our competitive position. This is how we make a difference together.
How much time does it take to participate in the Agreement and does it yield sufficient benefits?
Conversations with other parties to the Agreement have helped us engage with our customers and suppliers in a different, better way. I can also refer to the Agreement as the reason why we are having those conversations. We are now inundated with certificates and proof that everything is going well with our customers and suppliers. They also invite us to visit them so we can see it with our own eyes. As soon as we can, we really want to visit our main suppliers and customers to do that and have the conversation in person.
I still mainly engage in the Agreement myself. We want to hire someone full-time who will work on sustainability and international RBC as a sounding board for the management. We want to distinguish ourselves by the way we work. This is how we attract new customers.
I recently spoke to a company that was considering joining the Agreement. Not only did they succeed, they also gave me the contract for the processing of their residual metal. This contract is very valuable to us and a confirmation that we are on the right path, together with like-minded people. I am convinced that more suppliers and customers will follow who choose us because we want to be a responsible player in the metals market.
Are you interested in learning more about participating in the Agreement? Please contact Bas Krommenhoek himself or the secretariat of the Agreement.