"Taking access to remedy seriously allows us to act quickly and proactively before grievances become much bigger issues"
The UN Guiding Principles on Business and Human Rights (UNGPs) expect that businesses have grievance mechanisms in place so that individuals can have access to remediation.
While on paper these expectations from companies in relation to 'access to remedy' seem straightforward, it is challenging to translate these expectations into practice, particularly in the context of global Agrofood value chains. We sit down with Benjamin Gatland, Director Social Sustainability and Diane Zivkovic, Director Global Business Conduct at Heineken, to discuss their approach to access to remedy and their grievance mechanism, the Speak Up System. We delve further into how it operates and how Heineken follows up on cases raised by individuals, sharing their practical take on access to remedy and what it looks like on the ground.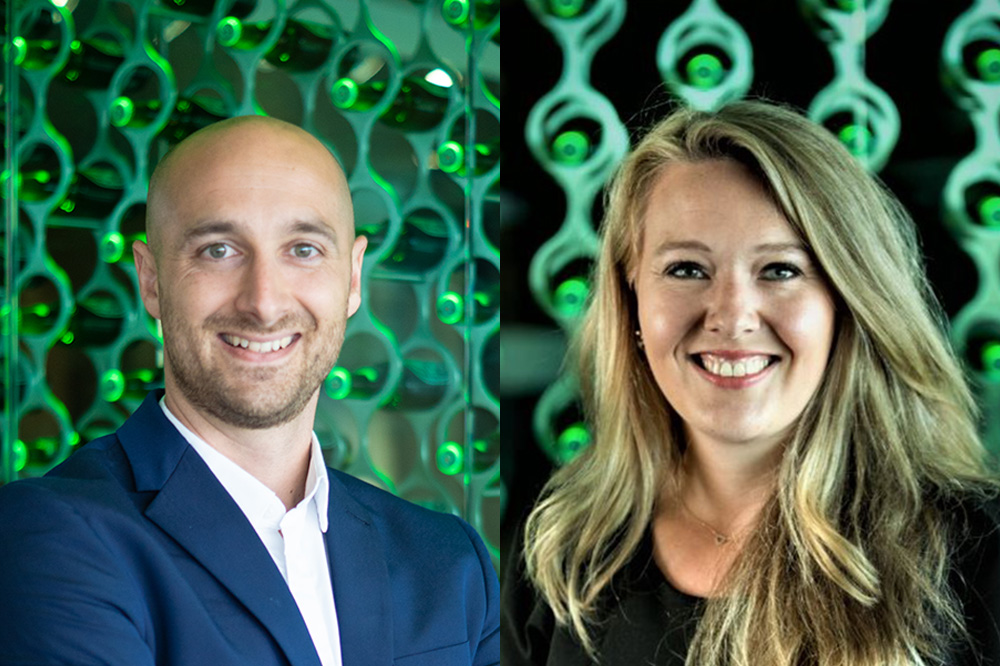 What does access to remedy mean to Heineken?
"The OECD guidelines and UNGP's are the basis of access to remedy, but it is much broader than that. Access to remedy is part of good corporate citizenship, especially for a company like Heineken that operates in more than 70 countries. A systematic global grievance mechanism in place is the first step and of vital importance to hear first-hand from people who feel that we have not lived up to our Code of Business Conduct. It is also important in terms of risk management. An effective grievance mechanism allows us to act quickly and proactively so that we can address grievances before they become much bigger issues, both for the impacted stakeholders and for us as a company."
How does Heineken ensure that stakeholders have access to effective remedy?
"Heineken has a Code of Business Conduct, owned by our Global Business Conduct function, which includes policies on a variety of topics including human rights, responsible consumption, fraud, bribery, fair competition and more. These very clearly identify and articulate what we stand for and the standards we expect. We actively encourage everyone to speak up about any concern they might have, particularly in relation to observed or suspected violations of our Code of Business Conduct. To facilitate this, our Global Business Conduct function has developed a Speak Up system, where all grievances come in. Multiple channels are available for employees and external parties to quickly and easily raise questions and concerns, in confidence and without fear of retaliation. This can be via a Speak Up service by telephone and online directly into the system, but we also use this platform to log grievances from other sources e.g. trusted Representatives in our operations, e-mails to the company or the more unlikely channels like the OECD national contact point. The key principle is that we always need to be accessible for everyone to raise a concern or complaint."
What does it require to set up the Speak Up system?
"The Speak Up policy is one of the critical mechanisms to enforce our Code of Business Conduct. Therefore these two are always seen in relation to each other. For the Speak Up system itself, the governance is probably the most important, because it ensures an efficient way of handling cases. In 2020 we logged 1,700 cases from 65 different countries in 25 different languages. Handling these cases can seem like a lot of work, but with the right governance to regularly review the cases and then allocate the resources for follow-up, we can deal with these cases timely and efficiently. This is not only important for us as a company, but also for the individual filing their grievance, as some cases cannot afford to wait. The main components of our governance are the Speak Up Review Committee, which assesses all incoming cases, and the Integrity Committee, which oversees the whole Speak Up framework and is responsible for high-priority cases."
What does the process look like when a complaint is received?
"When we receive a report of a violation of our Code of Business Conduct, the Speak Up Review Committee assesses whether a case falls within the scope of our Speak Up framework and needs investigation or not. Some cases, for example, do not concern a violation of our Code and may be handled more efficiently through other channels than a formal Speak Up investigation. Cases are assigned to a global, regional or local case manager or investigator based on seriousness of the grievance, company reputation, financial impact and whether senior management is involved. Cases that are of the highest priority are escalated to the Integrity Committee.
When a case needs investigation, one member of the Speak Up Review Committee and an investigator complete an investigation plan which includes who to interview, which documents to review, etcetera. This process is guided by standardized tools and templates. After the investigation plan is approved, the investigation is carried out, of which the final investigation report summarizes the outcome and determines whether a case is substantiated or not. When a case is substantiated, appropriate actions are taken to remediate the case and prevent it from happening again. For example, we may improve processes or take disciplinary action."
The UNGPs differentiate between three types of corporate involvement with negative impacts: 'cause', 'contribute' and 'directly linked.' How does Heineken approach these involvements?
"It is very important how you define the scope of your policies. For example, our Human Rights policy in our Code of Business Conduct, clearly states that this policy applies to Heineken employees and those employed by a third party that carries out activities on behalf of Heineken. It then is relatively easy to take actions on negative impacts that we caused or have contributed to. However, the 'directly linked' typology is more difficult. This type of corporate involvement is managed better through contacting with our first-tier suppliers. It does not mean there is no responsibility, often just a different route, involving stakeholders further up or down our value chain."
What recommendations would you give to companies that want to start putting access to remedy into practice?
"Our first recommendation to companies would be to have one central system, such as the Speak Up system, where all grievances are collected in one place. This helps to observe trends and issues and to develop more coordinated efforts to address root causes instead of symptoms.
Secondly, we would recommend to give special attention and prioritization to high-risk contexts, such as conflict-affected areas. And specifically vulnerable groups within those contexts that might in some way be connected to business activities. Understanding and being proactive in targeting those stakeholders is important. We can understand businesses that might think "we are trying to boil the ocean here, there is just too much", but the UNGP's are really helpful for prioritization and vulnerable groups in those areas are one of the primary concerns.
Our last recommendation is to not be afraid when the numbers of cases go up. Specifically senior people in a company can feel uncomfortable with that. When the numbers increase, we always say it is not an indication of more issues, but of more issues being reported. This is common when starting with access to remedy, but when done right, it happens in a bell curve. In the end, as a business you would want to know about these cases, so that action can be taken before issues worsen. Ultimately, this serves both the impacted stakeholder as well as one's own company. We therefore actively promote Speak Up. It's a key tool to help protect our people, communities, and company."
July 2021